The Banquet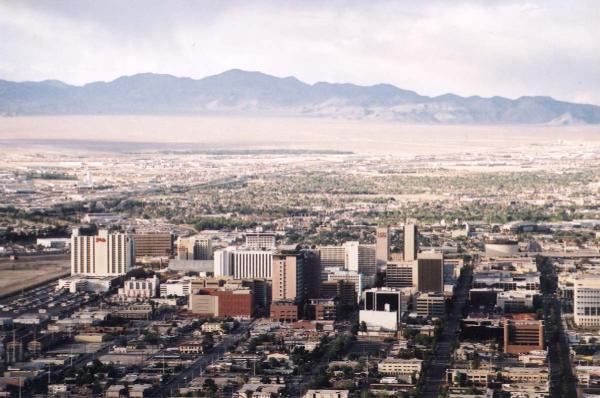 Teams were told to meet at the Stratosphere Hotel's Sunrise Room for their free Jackpot Gardens Time Share dinner on Friday night. The room was on the 104th floor of the Stratosphere and had a sweeping view to the east of the city. The purpose of the dinner was twofold. First, this was where we could assemble all the teams to advance the plot of Jackpot. Secondly, and more importantly, this was for us to meet the teams and the teams to meet each other in a fun, social setting before the competition really began.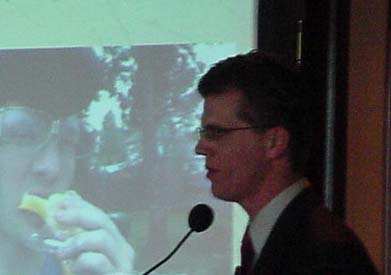 The evening's keynote address was a presentation by Bob Scruem, the president of Screum, Ova, Agin & Agin about Jackpot Gardens. After about a half hour, during which time the teams got to socialize and have some drinks from the open bar, Bob Scruem took the stage. Click on Bob's picture to see the complete powerpoint presentation, with pictures from all the teams' applications. One of the slides was a list of countries that did Jackpot Gardens exchanges. This slide contained a clue and was left up for a long time while Bob rambled on. Click here if you would like to try to solve it yourself.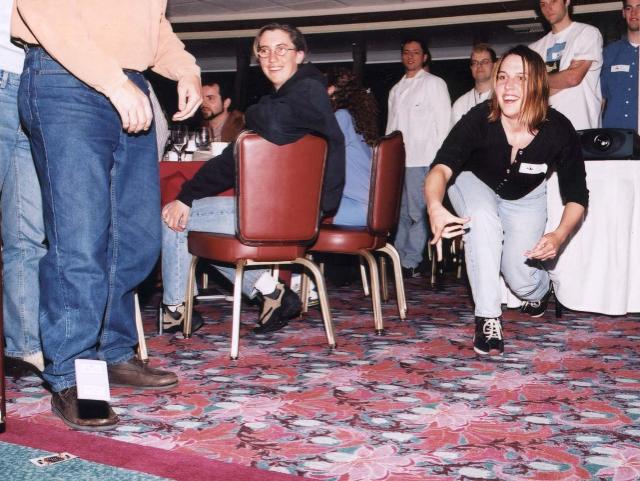 After dinner was finished, we switched the tables around so that they had one person from each team. The teams had matched their members to a list of desert plants and animals we had chosen, and the tables were now arranged so that all the people that were a particular plant or animal sat at the same table. At this point, we held what we called ice breaker events, basically just fun contests that allowed the teams to interact and show off their skills. For instance, the cacti held a liquid chugging contest and the road runners each had to tell a joke. The winners got a ribbon and the admiration of the room.
&copy 2002 Just Passing Through