The Results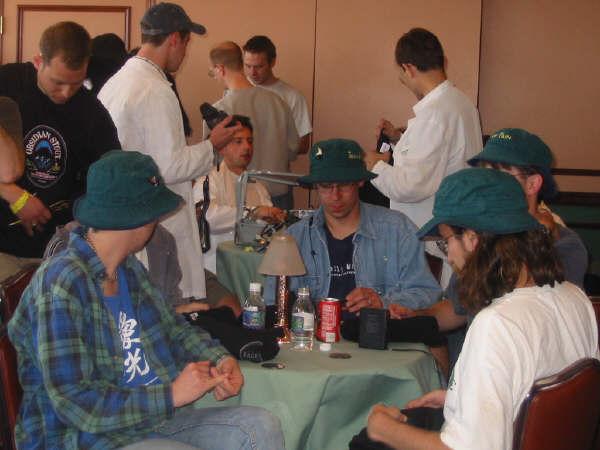 At 2 pm on Sunday afternoon, the teams gathered once again atop the Stratoshphere hotel to hear the rest of the story. As it turned out, the last of Jack Pyrite's three puzzles listed the teams themselves as the rightful owners of his treasure, as they had all proven their worth by competing in Pyrite's Last Deal. All of the teams participated in the festivities with class and cunning, and all had been able to find one of the keys to Pyrite's treasure. Together, the teams used their dozen keys to open up the treasure chest, where they found t-shirts and silver medals for each participant.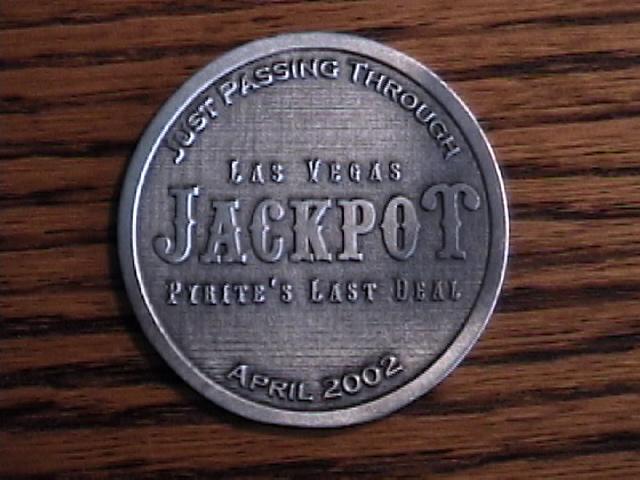 There were several teams that earned special recognition, which came in the form of a gold medal given to each of the players. Asbestos and Doh!lomite shared the honor of being first across the finish line in a virtual dead heat. Bloodstone took special honors for finishing just a pickaxe length behind the leaders, but with the amazing caveat of having virtually never called in for assistance during the weekend. Finally, Hematite got a nod for successfully deciphering a hidden side puzzle that weaved in and out of the weekend, and coming up with the best solution to the challenge that it posed. Congratulations to all!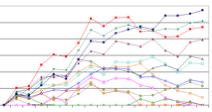 We were able to gather a very large amount of information from the NEO devices, the GPS data, and the monitors at each site. For those who are interested, we have posted three pages of results from the Jackpot weekend. The first page is a graph that depicts the adjusted time behind the leader for each team at each clue location. The closer a team's line is to the bottom of the graph, the closer they were to the lead at that time. The second page shows charts of various overall times spent by each team in certain activities, such as clue solving and driving. The third page shows solve times for each individual clue. Click on the picture to the left or the link below to access the results pages.

Go to the results pages.


&copy 2002 Just Passing Through